Felt purse organizer with detachable round holders for Louis Vuitton Tivoli GM
Carry your everyday essentials in this neat felt bag organizer.
The organizer allows you to save more space into your bag thanks to the removable round holders attached to both sides with hook and loop fastener straps.
You can use the organizer both with or without round holders depending on your needs.
The organizer is made of lightweight and sturdy 3 mm thick felt, so your items in your Louis Vuitton bag do not move or slide. You can keep your belongings organized and make them easy to find.
​
Pocket Layout: The organizer has 7 pockets ( 4 regular interior pockets + 2 detachable round holders + 1 tablet PC pocket )
Best matching organizer colors with the Tivoli GM interior linings:
LV Interior: Pivoine interior / Organizer Color: Magenta
LV Interior: Rose Ballerine / Organizer Color: Blush
LV Interior: Brown / Organizer Color: Cinnamon
LV Interior: Beige / Organizer Color: Sandstone

Matching models: Louis Vuitton Tivoli GM
Colors: 12 Custom colors available.
*Please note the felt color may have some little tone differences compared to the color you see on the screen
The term 'Louis Vuitton' is a trademark of LVM. The purse
insert fits in Louis Vuitton bags but is not endorsed or certified by Louis Vuitton
brand.
About the organizer
Material
Acrylic (polyester) Felt
Matching Model
Tivoli
Number of Pockets (compartments)
7
Order one item from Felt Bag Organizers and another item from Other Handbag Accessories to get discount.
PROMOTION 2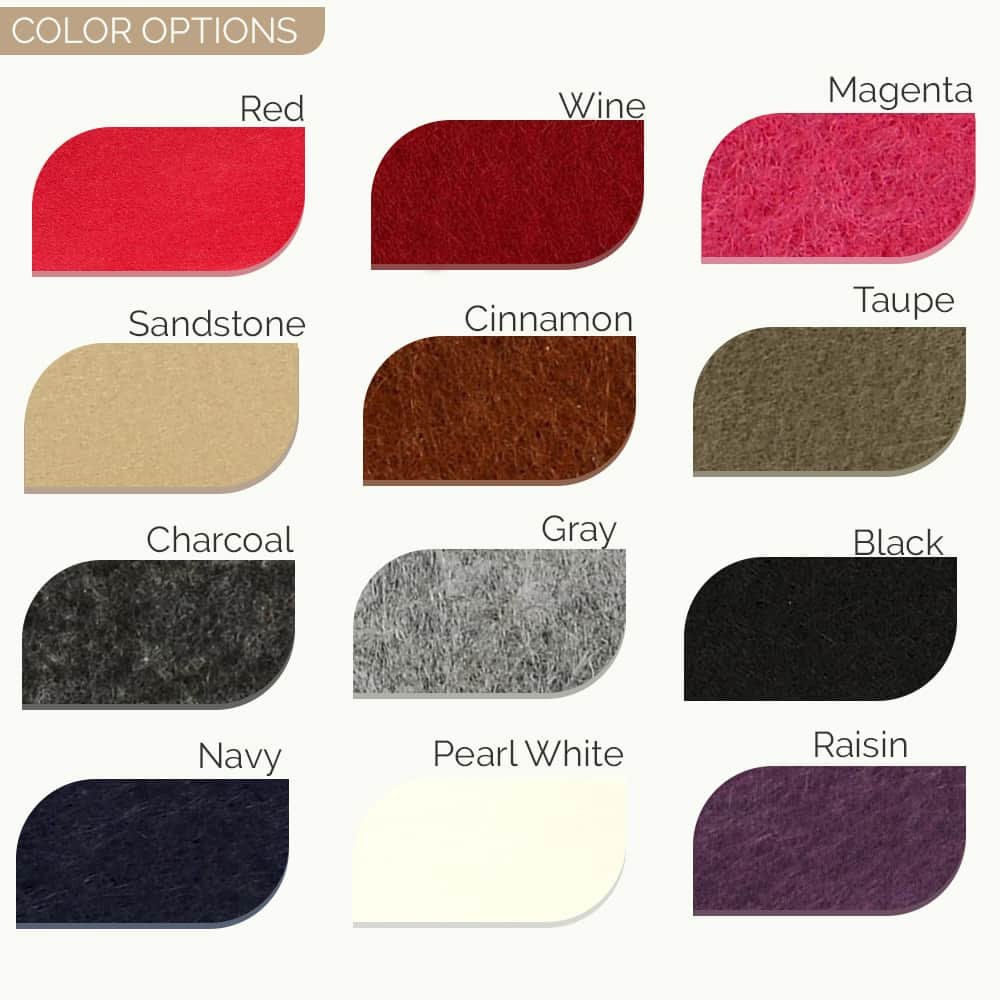 Made of synthetic 3 mm thick felt
Dry clean is convenient or clean with damp cloth

Can not be bleached

Iron to press seams with cool steam setting if necessary

Remove food stains by scraping

Wipe off spills immediately
All of our items except for the customized or personalized items can be refunded in case of

damages,

losses

,

defects

, broken

or corrupted goods caused by us.

However,

any damages caused by the misuse of items are not covered by a

refund

.

Custom and personalized items can not be refunded due to the fact that they are specially made for our customers.

Buyers are responsible for the shipment of return items. It is required for buyers to pay for return shipping cost in any case.

Cancellation of "made to order" items can be accepted only within 24 hours after placing the order. Since your item would be completed, If you exceed this time frame, your cancellation would not be accepted.

Shipping costs are not refundable even for the free shipping items. Only the cost of good can be refunded. We deduct the shipping cost out of free shipping price of the item and make the refund.

For more details please see our refund and cancellation policy.
*Estimated FedEx/DHL/ UPS Express Shipping / Transit times.
Your order will be delivered within the following days after order processing and local customs event completed.
Order processing and handling time before shipment: 3 working days

The estimated delivery times after shipment
1-3 Days to the United States
1-3 Days to Canada
1-2 Days to European Union / Non-European Union Countries
1-2 Days to the United Kingdom
2-4 Days to Australia
7-10 Days to Australian Suburb /Towns
2-4 Days to Asia
Bag and Purse Organizer with Detachable Style for Louis Vuitton Tivoli GM